Bloody Bridge Coastal Route
The Bloody Bridge Coastal Route is important for the access it affords visitors to an otherwise generally inaccessible coastline. Have a look at the cliffs around Bloody Bridge as they provide nesting grounds for fulmars, black guillemots and herring gulls. Linnets and Stonechats can be seen among the gorse, while out to sea divers, auks, terns, gannets and cormorants may be spotted. The area's dry heath habitat of western gorse and bell heather is recognised as being of European importance. Interesting rock formations can be seen along this trail. This linear route ends when you reach the rocky shore
Excellent views can be had across Dundrum Bay and, on a clear day, to the Isle of Man.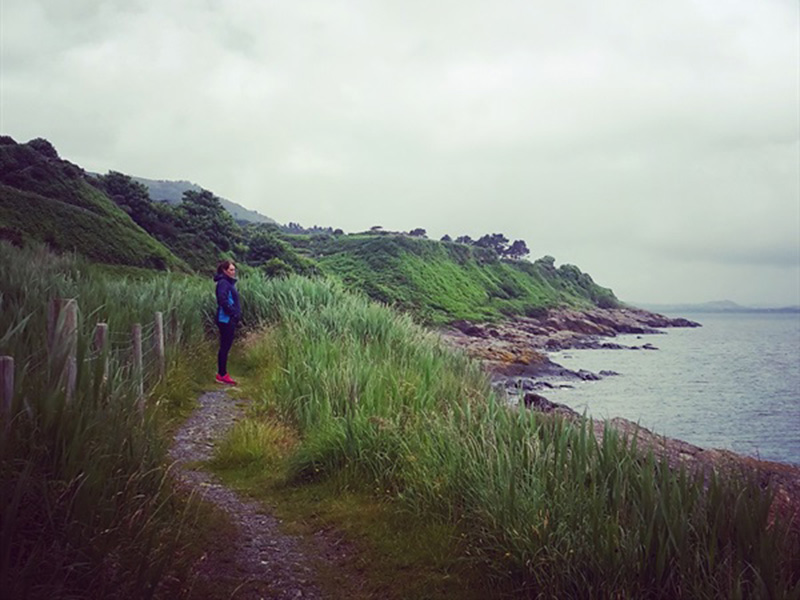 County Down
Distance 0.8 miles
OS Map Sheet 29
Terrain Coastal Path
Nearest Town Newcastle
Route Shape Linear
Grid Reference J389271
Route Type Coastal
Facilities
Carpark, interpretive panels, viewing area, toilets and picnic tables. The following facilities are available for users with limited mobility: Disabled toilets.
Accessibility Grade
Grade 5
There may not be a formalised path, and variable, single file trails are to be expected.
Gradients and cross slope could be expected to be steep and not limited.
Obstacles and surface breaks of greater than 75mm measured across the line of the path to be expected.
Overhanging branches are possible. Passing places and rest areas may not be formalised or provided.