Dundrum Castle Woods Trail
Castle Woods have been an important feature in the landscape above the village of Dundrum for hundreds of years. The woods, surrounding Dundrum Castle, are approximately 7.5 acres in size and were planted between 1820 and 1825 by the Marquis of Downshire, who followed the fashion of the early 19th century demesne planting, with its emphasis on mixtures of native, naturalised trees and exotics.
The castle itself dates from the late twelfth century and was a Norman fortress built by John de Courcey. On the summit of a rocky hill it provided a good vantage point for controlling commercial and military traffic along the east coast.
The canopy comprises mature beech with some sycamore and ash, scattered oak and wych elm along the lower edge and a few larch and Scot's pine. The trees form a fairly dense cover form a relatively closed canopy over a shrubby layer of hawthorn and a dense tangle of bramble and honeysuckle. There are also small patches of bluebell with a few other common woodland herbs including wood sorrel, primrose, common dog-violet and pignut.
Birds such as tits and warblers feed on large numbers of insects found in the woods. Birds of prey such as sparrowhawks and buzzards may also be seen using the wood for feeding areas. Other woodland dwellers include squirrels, badgers, mice and bats.
Under the management of the National Trust the public have enjoyed access to the woods for recreation, with steps, stiles, paths and signage to enhance the visitor experience. The trail links into existing Down District Council Footpaths around Dundrum.
Murlough Beach is a nearby attraction.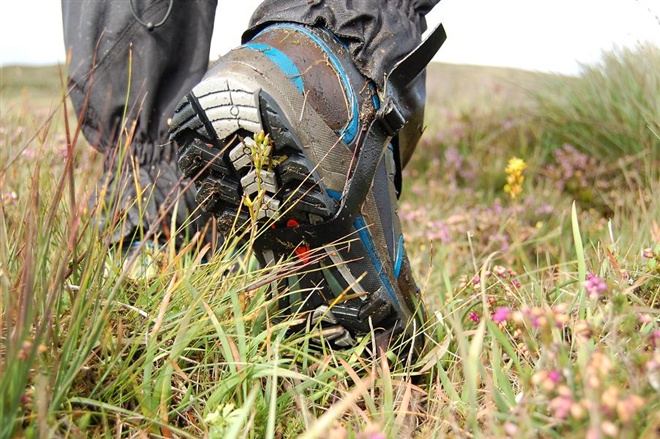 County Down
Distance 0.3 miles
OS Map Sheet 29
Terrain Woodland
Nearest Town Newcastle
Route Shape Circular
Grid Reference J405369
Route Type Woodland
Facilities
Carpark, refreshments in Dundrum village.
Accessibility Grade
Grade 5
There may not be a formalised path, and variable, single file trails are to be expected.
Gradients and cross slope could be expected to be steep and not limited.
Obstacles and surface breaks of greater than 75mm measured across the line of the path to be expected.
Overhanging branches are possible. Passing places and rest areas may not be formalised or provided.