Mourne Way
This route is almost entirely off road, traversing the foothill of the Mourne Mountains from Newcastle to Rostrevor on Carlingford Lough. The Mourne Area of Outstanding Natural Beauty is a unique, largely granite landscape shaped by ice and man, with stunning vistas of coast, sea and countryside.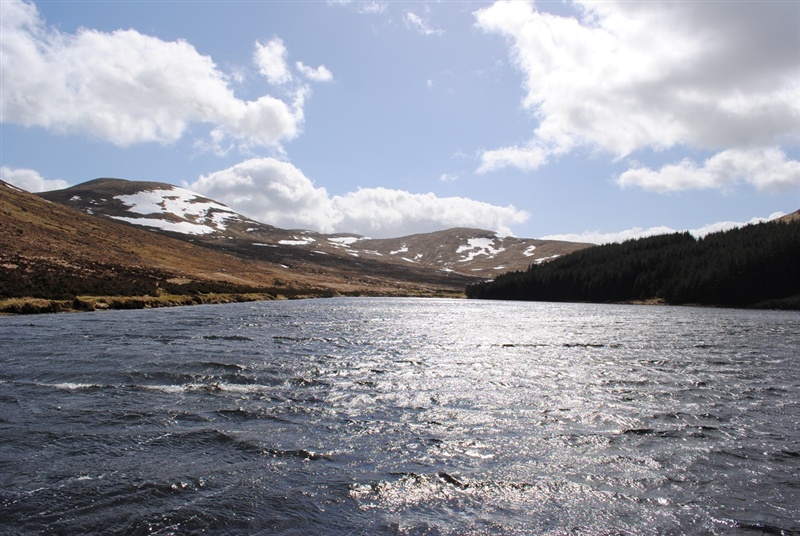 County Down
Distance 23.4 miles
OS Map Sheet 29
Terrain Mixed mountain terrain
Nearest Town Newcastle, Rostrevor
Route Shape Linear
Grid Reference J376311
Route Type Mountain
Facilities
Various car parks along the route. Disabled toilets are located in Tollymore Forest Park, Newcastle and in Kilbroney Park, Rostrevor.Please Note the main car park at Kilbroney Park closes at 5 p.m.A wide range of B&B, guesthouse, hotel and hostel accommodation is available in Newcastle at the start of the section. There is an adequate range of Bed and Breakfast accommodation in Rostrevor with a campsite in Kilbroney Park right at the end of the section. There are no significant refreshment stops along the route between Newcastle and Rostrevor but Meelmore Lodge offers hostel accommodation, camping and a coffee shop (Sat and Sun 9a.m – p.m.) approximately 7.5 miles along the route at GR J306307. The Cnocnafeola Centre/ Mourne Hostel based off the route in Attical also offers prearranged transfers to and from Ott Car Park. For further information on accommodation along this route check out http://www.walkni.com/ulsterway/sections/mourne-way/accommodation/. The following facilities are available for users with limited mobility: – Café (wheelchair accessible) – Newcastle, Tollymore Outdoor Centre, Kilbroney Park – Shop (wheelchair accessible) – Newcastle, Rostrevor – Visitors Centre – Newcastle – Disabled toilets – Newcastle, Tollymore Outdoor Centre, Kilbroney Park – Disabled parking – Newcastle, Tollymore Outdoor Centre
Accessibility Grade
Grade 5
There may not be a formalised path, and variable, single file trails are to be expected.
Gradients and cross slope could be expected to be steep and not limited.
Obstacles and surface breaks of greater than 75mm measured across the line of the path to be expected.
Overhanging branches are possible. Passing places and rest areas may not be formalised or provided.