Tollymore Forest Park – Arboretum Path
Follow the blue waymarker arrows along this trail, passing along the lower edge of the arboretum. The trail gently descends through a stand of semi-mature broad leaved trees before entering the forest plots area.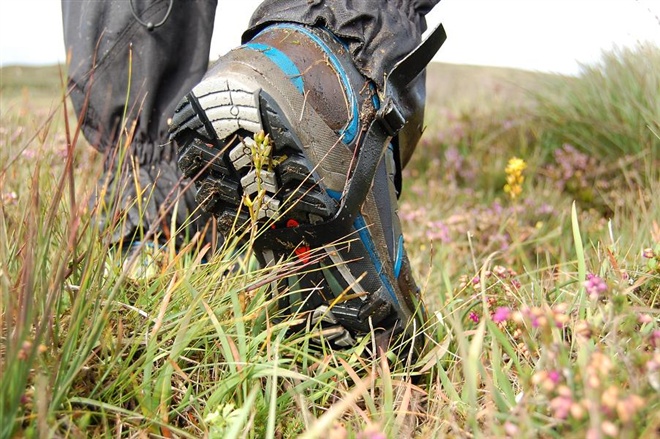 County Down
Distance 0.4 miles
OS Map Sheet 29
Terrain Firm surfaces, loose material
Nearest Town Newcastle
Route Shape Circular
Grid Reference J343325
Route Type Forest, Woodland
Route Description
Follow the blue waymarker arrows from the car park.
Tollymore arboretum is one of the oldest known arboreta in Ireland. Planting began in 1752 as a Georgian landscape feature and this path meanders past various species of tree from around the world including the remnants of a lightning struck Giant Redwood and a thickly barked cork tree.
Trail Features –
No steps or gullies, Slight gradient (1:12 max).
Edges generally defined, No overhanging branches.
Firm surface with some loose material.
Rest areas generally every 300m.
Way-finding markers every 300m.
Distance 'To Go' markers every 300m.
These walks are situated in a working forest environment and may be subject to diversion and closure from time to time.
Up to date information is available on the Forest Service web site – link below.
Getting to the start
Signposted from Newcastle. Take the road to Bryansford and the entrance to Tollymore Forest Park is on the left.
Facilities
Car park (fee charged), toilets (disabled access), picnic areas, electronic 'In-Touch' information kiosk, camping and caravaning, way-marked/ nature trails, guided tours available
Accessibility Grade
Grade 4
The path may not be hard and firm in all weathers with loose stones (not bigger than 10cm) with occasional tree roots and pot holes and will be at least 80cm wide for its entire length.
The path gradients and cross slopes will be greater than 6°.
Obstacles such as steps or stiles are to be expected and surface breaks may be larger 75mm in width.
There will be a clear head height of greater than 2.10m for the entire length of the route.
Passing places and rest areas may not be formalised or provided.