Castle Ward Castle Trail
This walking trail leads along the shore of Strangford Lough and then through Audley's wood before returning to the farmyard on the minor Audleystown Road. This trail leads through fields where there may be livestock.
Follow the PINK waymarker disks with the words 'Castle Trail' around the edge.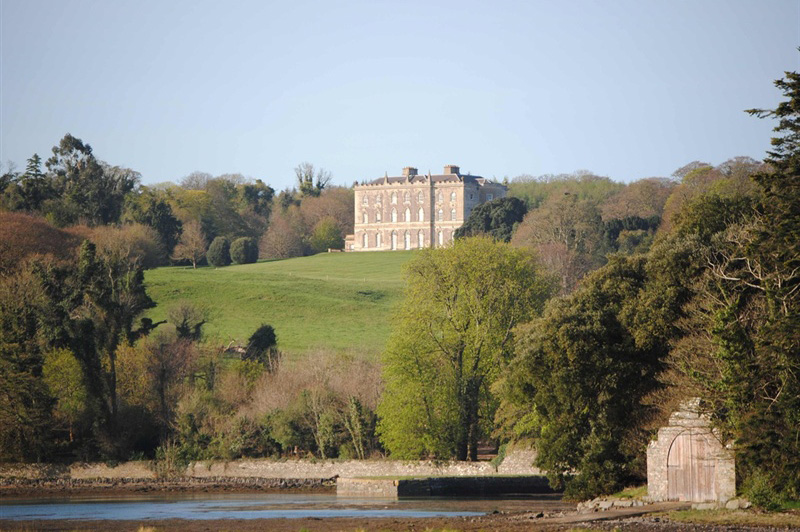 County Down
Distance 1.9 miles
OS Map 21
Terrain Off road level path & minor road
Nearest Town Strangford
Route Shape Circular
Grid Reference J575497
Route Type Coastal, Woodland
Facilities
Car park, toilets, tea room, bike hire, gift shop, book shop. The following facilities are available for users with limited mobility: – Café (wheelchair accessible) – Disabled parking – Disabled toilets.
Accessibility Grade
Grade 5
There may not be a formalised path, and variable, single file trails are to be expected.
Gradients and cross slope could be expected to be steep and not limited.
Obstacles and surface breaks of greater than 75mm measured across the line of the path to be expected.
Overhanging branches are possible. Passing places and rest areas may not be formalised or provided.