Clandeboye Way – Helen's Bay to Whitespots Country Park
The Clandeboye Way is a great off road walk through a variety of landscapes with lots to see along the way. Of historical interest is Helen's Tower and the old Leadmines at Whitespots Country Park. The path leads through old laneways, some farm tracks and woodland paths.
Please note – this walk involves crossing the main Bangor to Belfast dual carriageway.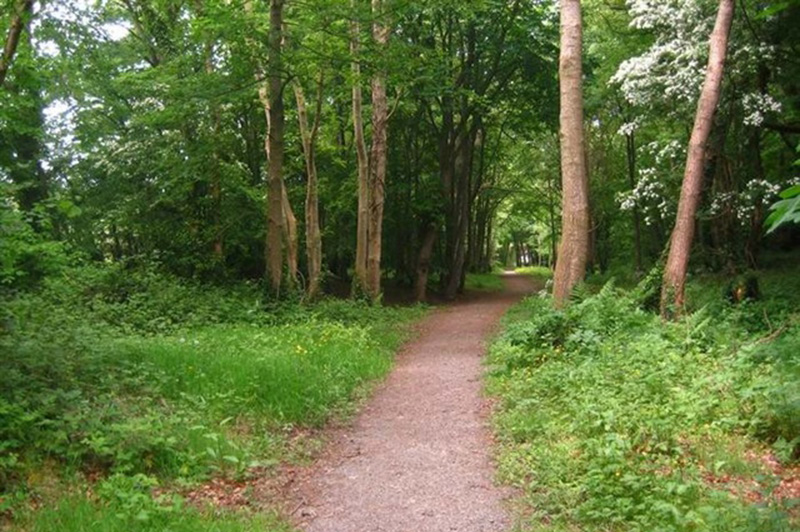 County Down
Distance 6.5 miles
OS Map Sheet 15
Terrain Laneways, tracks, woodland paths
Nearest Town Helens Bay near Crawfordsburn
Route Shape Linear
Grid Reference J458828
Route Type Woodland
Facilities
There is a car park at the start and finish although parking is limited at the railway station in Helens Bay. Toilets and refreshements can only be found at the start and finish of the walk in Helen's Bay and in the Somme Heritage Centre (beside Whitespots Country Park). The Somme Centre has limited opening hours so it is worth phoning beforehand – 028 9182 3202. The following facilities are available for users with limited mobility: – Disabled toilets – At Helen's Bay Car Park – Disabled parking.
Accessibility Grade
Grade 5
There may not be a formalised path, and variable, single file trails are to be expected.
Gradients and cross slope could be expected to be steep and not limited.
Obstacles and surface breaks of greater than 75mm measured across the line of the path to be expected.
Overhanging branches are possible. Passing places and rest areas may not be formalised or provided.