Clement Wilson Park
This route is through parkland in Lagan Valley Regional Park. It runs alongside the River Lagan and returns via the Lagan Towpath. It has been designed for use by disabled users. A section of the National Cycle Network Route 9 also runs through the park.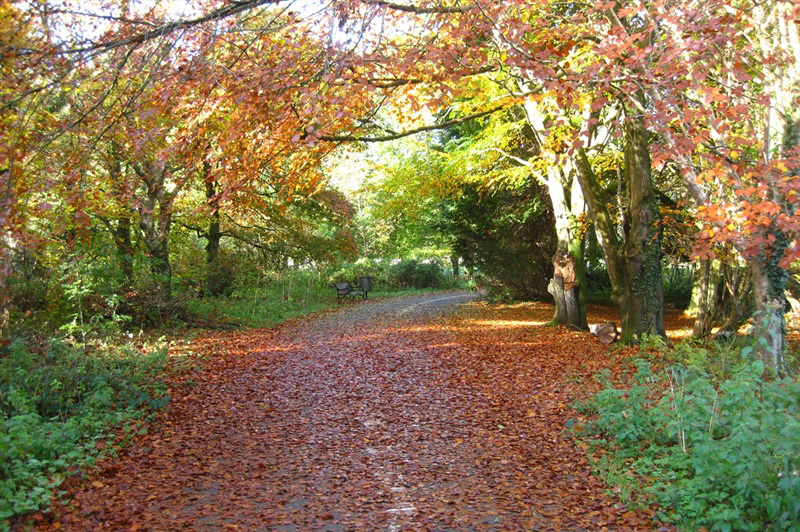 County Antrim
Distance 1.2 miles
OS Map Sheet 15 + Belfast Street Finder
Terrain Surfaced tarmac paths
Nearest Town Shaws Bridge, Belfast
Route Shape Circular
Grid Reference J325691
Route Type Parkland & Grassland, Riverside
Facilities
Malone House: Cafe, Toilets and Information – opening hours applyLock Keepers Inn: Closed Mondays. Open Tuesday-Friday 8.30 am-5.00 pm, Saturday-Sunday 8.00 am-6.00 pm. The following facilities are available for users with limited mobility: – Café (wheelchair accessible) – (Lock Keepers Inn – open tues-fri 8.30am – 5pm, sat-sun 8am – 6pm, closed mon) – Disabled toilets – (Lock Keepers Inn) – Disabled parking – (Shaws Bridge).
Accessibility Grade
Grade 3
The path may not be hard and firm in all weathers with loose stones (not bigger than 5cm) with occasional tree roots and pot holes and will be at least 1m wide for its entire length.
The path will not be steeper than 6° or have a cross slope of greater than 6°.
There will not be any obstacles such as steps or stiles and surface breaks will be between 12mm and 75mm in width.
There will be a clear head height of greater than 2.10m for the entire length of the route.
There will be passing places at least every 150m and rest areas at least every 1km.