Croaghan Breen Forest Walk (CLOSED FROM 12 APRIL FOR BIRD NESTING)
Upland walking route, through Breen Forest and taking in the summit of Croaghan itself. Please be advised Legal Control measures are in place for trapping grey backed crows. Interference with these traps is illegal.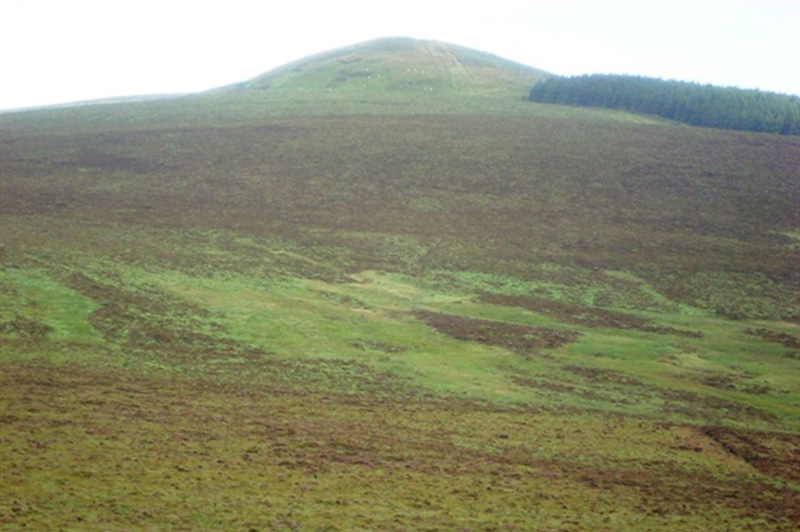 County Antrim
Distance 6.5 miles
OS Map Sheet 5
Terrain Open hillside and forest track
Nearest Town Magherahoney Village
Route Shape Circular
Grid Reference D123293
Route Type Forest, Hill, Mountain, Woodland
Route Description
This 5.5mile walk is the longer of the two walks that start and finish at Altarichard car park on the Altarichard Road; it is also known as the Breen Forest Walk (the other is known as The Milibern).
The Trail is located within the Antrim Coast and Glens Area of Outstanding Natural Beauty. To follow this way marked trail, leave the car park and make a right turn. After a short distance you will see red and blue way marks on your left. Follow the red arrows for the Breen Forest Trail. These will lead you uphill to the summit of Croaghan from which there are outstanding panoramic views. Continue to follow the red arrows, which descend into Breen Forest, following the Moyle Way for a short section. The Trail then leaves Breen and crosses an area of upland heath before entering the final section at Altarichard Forest. On leaving the Forest make a right turn along Altarichard Road back to the car park.
Dog Policy
May be livestock on open hill areas and walkers should be aware they may encounter game shooting in the Glenshesk Valley area which may disturb dogs.
Accessibility Grade
Grade 5
There may not be a formalised path, and variable, single file trails are to be expected.
Gradients and cross slope could be expected to be steep and not limited.
Obstacles and surface breaks of greater than 75mm measured across the line of the path to be expected.
Overhanging branches are possible. Passing places and rest areas may not be formalised or provided.