Cuilcagh Boardwalk Trail
The Cuilcagh Boardwalk Trail also nicknamed the Stairway to Heaven Walk is located in Co. Fermanagh. The route meanders through one of the largest expanses of blanket bog in Northern Ireland, traversing over tracks, boardwalk and staircase. A steep climb is required to reach the viewing platform on Cuilcagh Mountain which provides breath taking views of the surrounding low lands.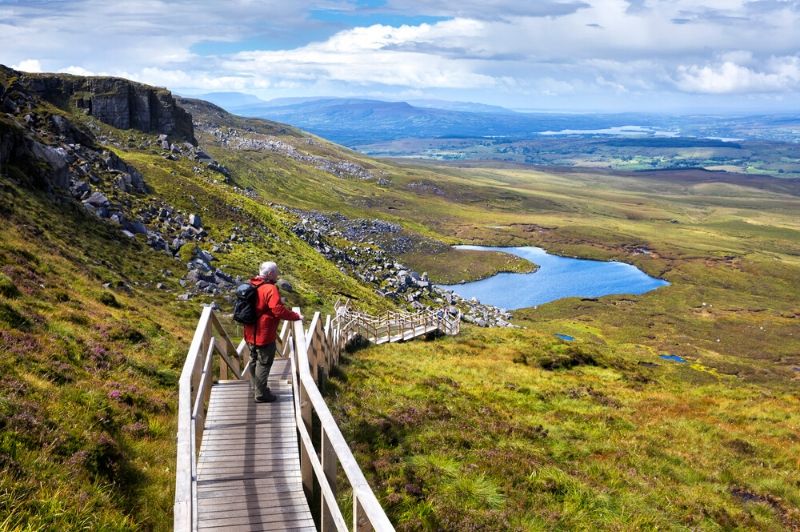 County Fermanagh
Distance 4.2 miles
OS Map Sheet 26 (1:50 000)
Terrain gravel track, boardwalk, bogland
Nearest Town Belcoo
Route Shape Linear
Grid Reference H121335
Route Type Mountain
Facilities
Facilities are available at the nearby Florencecourt and Marble Arch Caves (seasonal opening hours between March and October. You can also find toilet facilities at Killykeegan Nature Reserve.
Accessibility Grade
Grade 5
There may not be a formalised path, and variable, single file trails are to be expected.
Gradients and cross slope could be expected to be steep and not limited.
Obstacles and surface breaks of greater than 75mm measured across the line of the path to be expected.
Overhanging branches are possible. Passing places and rest areas may not be formalised or provided.