Darkley Forest – Aughnagurgan Trail
Darkley Forest Offers an enchantingly unique walking experience through a small and peaceful coniferous woodland. Discover this unspoilt hidden gem using its two walking routes along with the rich historic landscape of Darkley Village including Tyllynawood Lake and the old Linen Mill.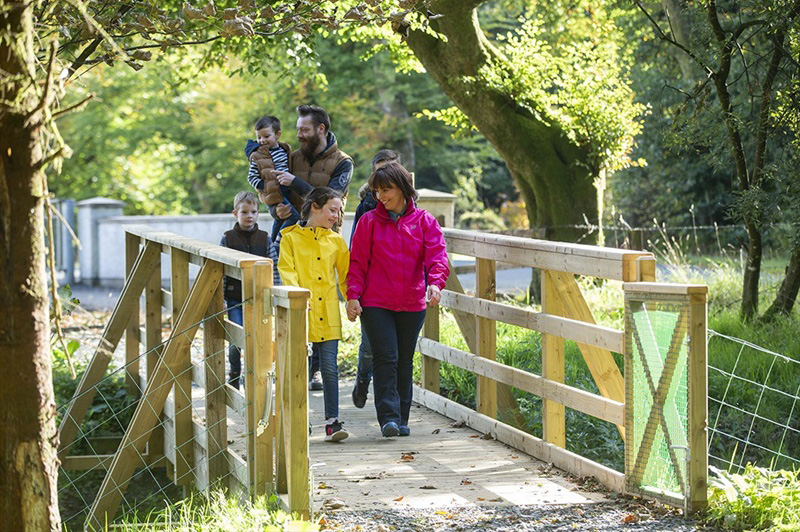 County Armagh
Distance 1.4 miles
OS Map 19
Terrain Compact gravel paths
Nearest Town Darkley
Route Shape Circular
Grid Reference SA954919
Route Type Forest
Route Description
The Aughnagurgan Trail is one of two trails within Darkely Forest. This is a moderate walk taking approximately 40 minutes to complete.
This trail initially follows the same route as the Mountain Lodge Trail before leading walkers into the heart of the woodland past the ruins of the original Mountain Lodge and on to a beautiful picnic spot surrounded by beech trees. Two short cuts lead back to the car park.
Finding your way about:
Follow the Aughnagurgan trail waymarker discs on the wooden posts located throughout the forest.