Darkley Forest – Mountain Lodge Trail
Darkley Forest Offers an enchantingly unique walking experience through a small and peaceful coniferous woodland. Discover this unspoilt hidden gem using its two walking routes along with the rich historic landscape of Darkley Village including Tyllynawood Lake and the old Linen Mill.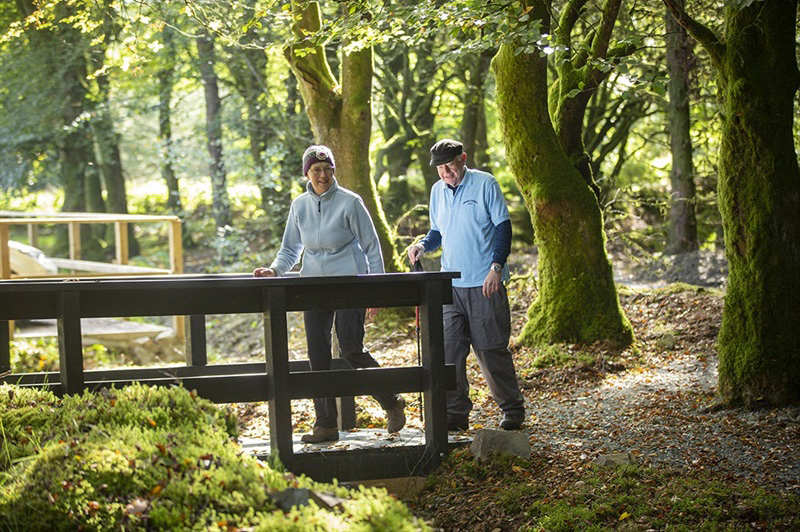 County Armagh
Distance 1.9 miles
OS Map 19
Terrain Compact gravel paths
Nearest Town Darkley
Route Shape Circular
Grid Reference SA954919
Route Type Forest
Route Description
Mountain Lodge Trail is one of two trails within Darkely Forest. This is an engergetic walk taking approximately 1hour 15 mins to complete.
The trail follows the forest perimeter, leading walkers through a varied woodland overlooking the Callan River. Take a rest while enjoying the impressive viewpoints and enjoy the carpets of bluebells in springtime. A steady ascent leads back to the car park.
Finding your way about:
Follow the Mountain Lodge trail waymarker discs on the wooden posts located throughout the forest.