Davagh Forest
The true definition of a hidden gem, Davagh Forest lies approximately 6 miles north west of Cookstown in an untouched rural landscape of rolling hills and sweeping forests. In an attempt to unlock Davagh's unique potential as a recreational hub, Cookstown District Council has recently launched a brand new network of walking and mountain biking trails which is set to put this forgotten forest back on the map.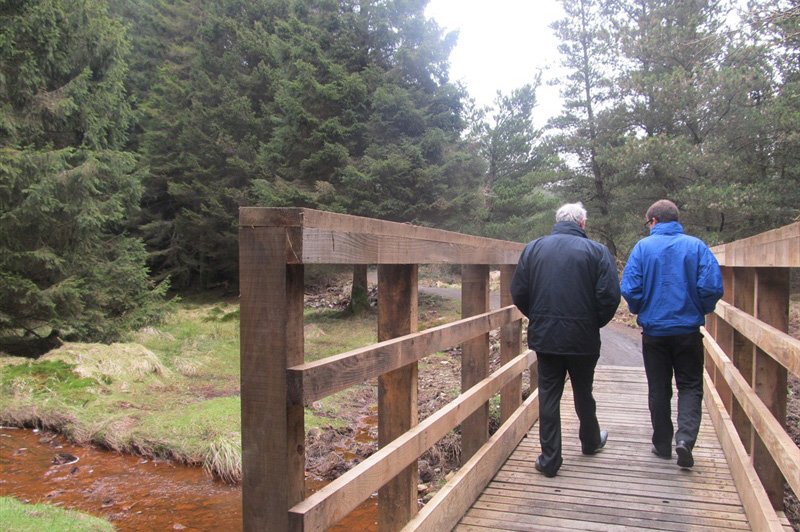 County Tyrone
Distance 1.8 miles
OS Map 13
Terrain forest trails with loose gravel
Nearest Town Cookstown
Route Shape Circular
Grid Reference H694862
Route Type Forest, Riverside
Facilities
There is a car park and picnic facilities available at the trailhead.
Accessibility Grade
Grade 3
The path may not be hard and firm in all weathers with loose stones (not bigger than 5cm) with occasional tree roots and pot holes and will be at least 1m wide for its entire length.
The path will not be steeper than 6° or have a cross slope of greater than 6°.
There will not be any obstacles such as steps or stiles and surface breaks will be between 12mm and 75mm in width.
There will be a clear head height of greater than 2.10m for the entire length of the route.
There will be passing places at least every 150m and rest areas at least every 1km.