Divis Summit Trail
A specifically designed loop walk on Divis Mountain with spectacular views over Belfast and every county in Ulster as well as parts of Scotland and England.  With stone pitching as its main feature, the Divis summit trail is designed to maintain the condition of the mountain slope while providing public access.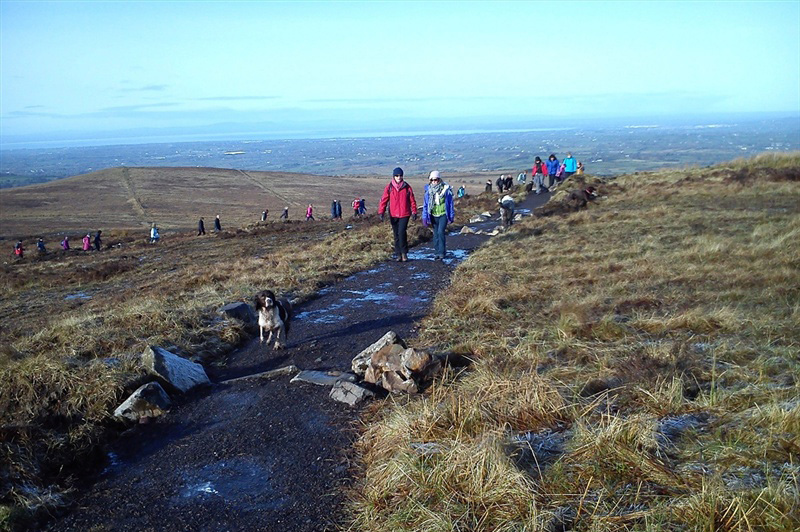 County Antrim
Distance 2.8 miles
OS Map 15
Terrain Mountainous with rough sections
Nearest Town Hannahstown, Belfast
Route Shape Circular
Grid Reference J272744
Route Type Mountain
Facilities
Divis Coffee BarnFree parkingToilet facilitiesAn open site with free access. Charge for guided tours onlyMobility parking spacesMobility toilet facilitiesWheelchair-accessible kissing gates to mountain. The following facilities are available for users with limited mobility: – Café (wheelchair accessible) – Disabled parking – Disabled toilets with RADAR key – Visitors Centre
Accessibility Grade
Grade 5
There may not be a formalised path, and variable, single file trails are to be expected.
Gradients and cross slope could be expected to be steep and not limited.
Obstacles and surface breaks of greater than 75mm measured across the line of the path to be expected.
Overhanging branches are possible. Passing places and rest areas may not be formalised or provided.