Hudy's Way
Hudys Way is a public right of way that has been developed by the Sperrins Gateway Landscape Parntership. Enoy open countryside and quiet country lanes on this walk.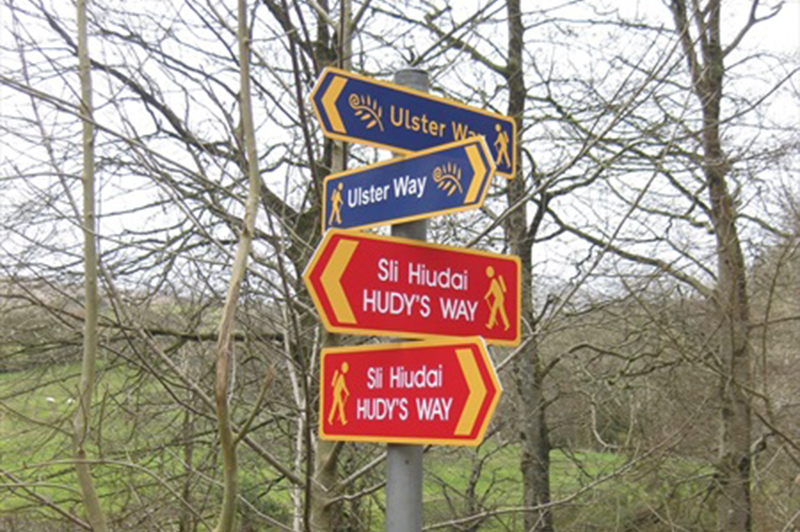 County Londonderry
Distance 5.7 miles
OS Map 13
Terrain Open hill, lanes and minor roads
Nearest Town Moneyneany
Route Shape Circular
Grid Reference H748975
Route Type Mountain
Facilities
Parking available at the Community Centre
Accessibility Grade
Grade 5
There may not be a formalised path, and variable, single file trails are to be expected.
Gradients and cross slope could be expected to be steep and not limited.
Obstacles and surface breaks of greater than 75mm measured across the line of the path to be expected.
Overhanging branches are possible. Passing places and rest areas may not be formalised or provided.