Lough Fea
Set in wild mountain scenery, Lough Fea is one of the many delightful lakes dotted throughout the Sperrins Region. Covering 180 acres this natural beauty spot is an anglers dream and also supplies the entire area and beyond with fresh water. The 4.15km (approx 1 hour) walkway around Lough Fea is a haven for local walkers and tourists alike. A mix of panoramic scenery and calming waters make this the ideal place for an idyllic evening walk. Children's play area and toilet facilities are provided on site.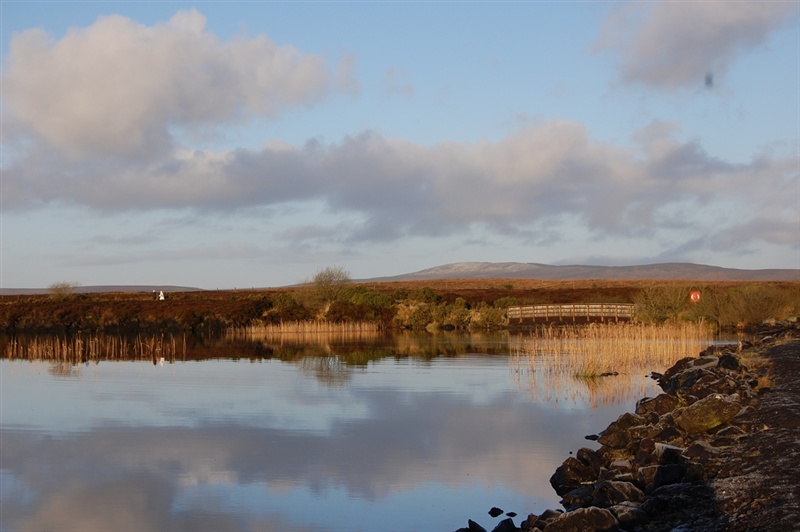 County Tyrone
Distance 2.5 miles
OS Map Sheet 13
Terrain Relatively flat
Nearest Town Cookstown
Route Shape Circular
Grid Reference H757876
Route Type Lakeland
Facilities
Childrens play area, toilets and picnic facilities. The following facilities are available for users with limited mobility: – Disabled toilets – Disabled parking
Accessibility Grade
Grade 5
There may not be a formalised path, and variable, single file trails are to be expected.
Gradients and cross slope could be expected to be steep and not limited.
Obstacles and surface breaks of greater than 75mm measured across the line of the path to be expected.
Overhanging branches are possible. Passing places and rest areas may not be formalised or provided.