Lough Foyle Trail
Lough Foyle is a sheltered haven on the Atlantic coast, a refuge for sailors, wintering birds, breeding seals and walkers. This is a flat, off-road walk, that for most of its length follows alongside a freshwater pond with dotted with reed beds. The expanse of Lough Foyle can be viewed on the other side of the sea wall for the length of the walk.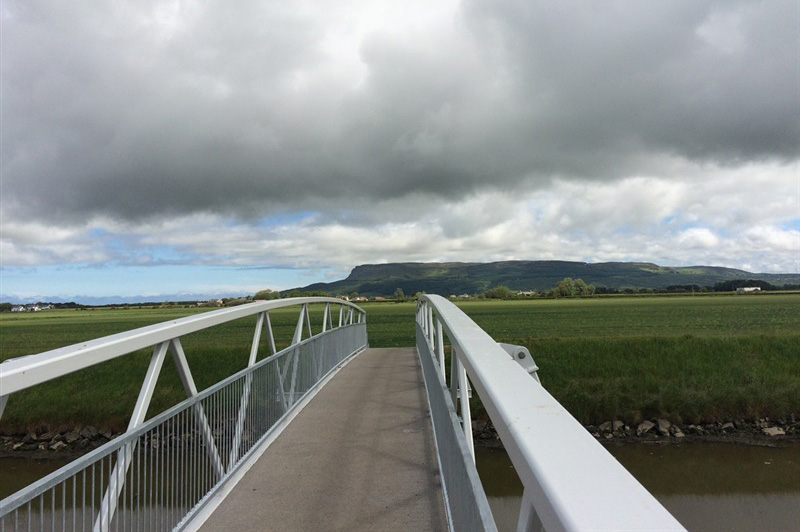 County Londonderry
Distance 5.2 miles
OS Map 7
Terrain Rough track and sea wall
Nearest Town Ballykelly or Limavady
Route Shape Linear
Grid Reference C614235
Route Type Coastal
Dog Policy
Dogs must be kept under control at all times
Facilities
Car parks at Ballykelly, Ballymacran and Myroe Levels, information panels, bird hides
Accessibility Grade
Grade 5
There may not be a formalised path, and variable, single file trails are to be expected.
Gradients and cross slope could be expected to be steep and not limited.
Obstacles and surface breaks of greater than 75mm measured across the line of the path to be expected.
Overhanging branches are possible. Passing places and rest areas may not be formalised or provided.