Murlough National Nature Reserve
The Murlough Nature Trail is approximately 2.5 miles long and starts and finishes in the National Trust car park. The trail initially follows the main visitor walkway, Slidderyford Path, to Murlough Beach. After a short walk along the beach one enters the Central Reserve via the Archaeology Path. From here the trail loops back to the car park by way of the Back Track. The trail is marked with yellow-topped posts and has a number of points of interest along it.
Please keep to the paths to avoid disturbance to wildlife and note there may be some access restrictions at certain times of year.
Murlough lies just off the A2, the main Belfast to Newcastle Road, near Dundrum Village grid ref J 410 350 OS 1:50,000 Sheet 4.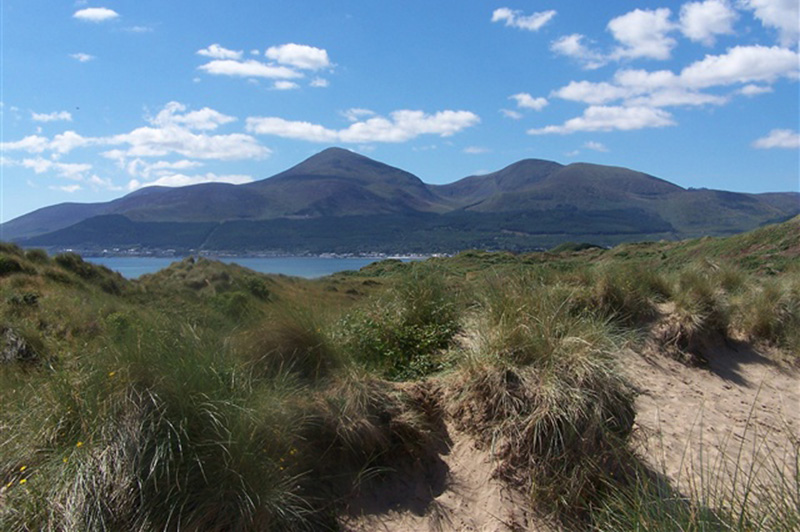 County Down
Distance 2.8 miles
OS Map Sheet 29
Terrain Coastal boardwalk
Nearest Town Newcastle
Route Shape Circular
Grid Reference J394338
Route Type Coastal
Dog Policy
Dogs must be kept under control at all times
Accessibility Grade
Grade 5
There may not be a formalised path, and variable, single file trails are to be expected.
Gradients and cross slope could be expected to be steep and not limited.
Obstacles and surface breaks of greater than 75mm measured across the line of the path to be expected.
Overhanging branches are possible. Passing places and rest areas may not be formalised or provided.