Rathlin Kinramer North Walk
A waymarked route through Kebble Nature Reserve, taking in the north of the island with stunning views of dramatic sea cliffs and of Scotland beyond.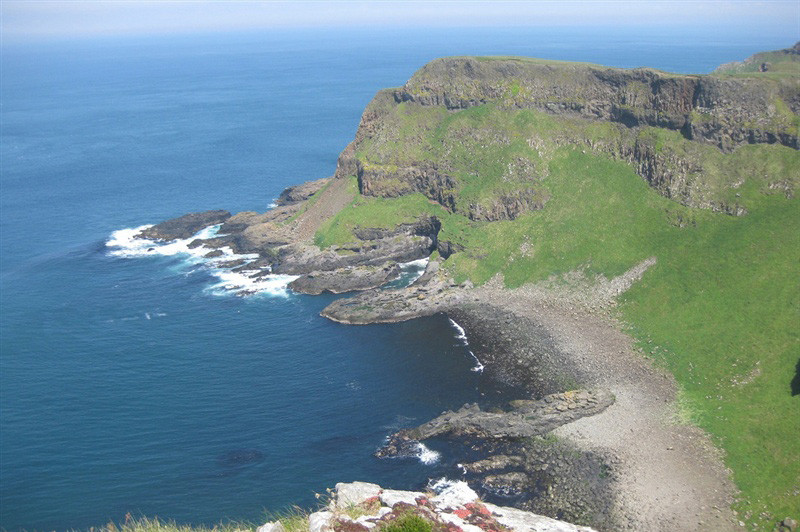 County Antrim
Distance 2.1 miles
OS Map 5
Terrain open hillside and farm track
Nearest Town Rathlin Harbour
Route Shape Circular
Grid Reference D100 511
Route Type Coastal, Hill
Dog Policy
Must be kept on lead – livestock present
Accessibility Grade
Grade 5
There may not be a formalised path, and variable, single file trails are to be expected.
Gradients and cross slope could be expected to be steep and not limited.
Obstacles and surface breaks of greater than 75mm measured across the line of the path to be expected.
Overhanging branches are possible. Passing places and rest areas may not be formalised or provided.