Rathlin Trail
This walk leads from Rathlin harbour to the West Lighthouse including the  RSPB Seabird Viewpoint.
Rathlin is renowned for its importance for wildlife. Highlights on this walk include Knockans RSPB Reserve, Kinramer ASSI and Kebble National Nature Reserve where the cliffs and stacks support the largest seabird breeding colony in Northern Ireland.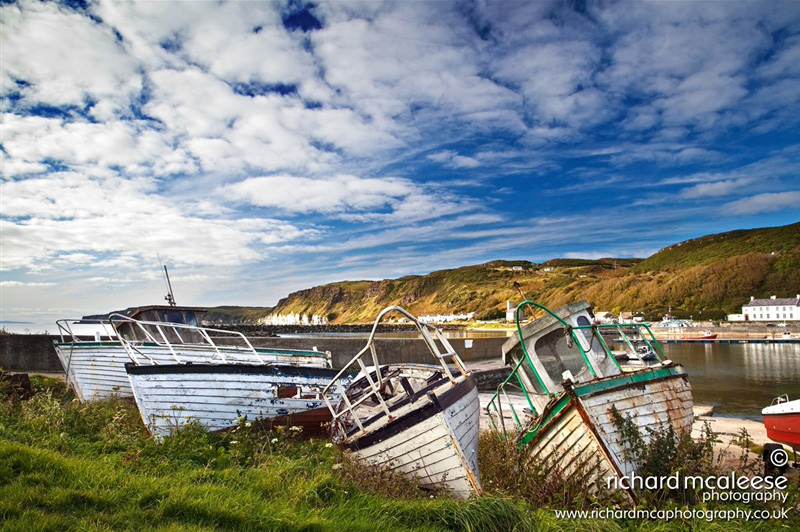 County Antrim
Distance 4.8 miles
OS Map Sheet 5
Terrain Tarmac and rough gravel tracks
Nearest Town Rathlin harbour
Route Shape Linear
Grid Reference D148510
Route Type Coastal
Facilities
At the harbour, accommodation, refreshments, toilets and Rathlin Boathouse Visitor Centre are available.Accommodation is also available along the route at Kinramer Cottage. There is a snack shop and toilets at the RSPB viewpoint. Disabled vehicle car parking is available at the harbour and RSPB viewpoint, however vehicle access to the island via the ferry is limited. The following facilities are available for users with limited mobility: – Café (wheelchair accessible) – May to October – Shop – Visitors Centre – April to Aug at RSPB viewpoint, May to Sept at Rathlin Harbour – Disabled toilets
Accessibility Grade
Grade 5
There may not be a formalised path, and variable, single file trails are to be expected.
Gradients and cross slope could be expected to be steep and not limited.
Obstacles and surface breaks of greater than 75mm measured across the line of the path to be expected.
Overhanging branches are possible. Passing places and rest areas may not be formalised or provided.