Skernaghan Point
This is a path that goes over a variety of uneven terrain including a grassy field and a rocky coastline which is steep in places. Dogs should be kept on a lead.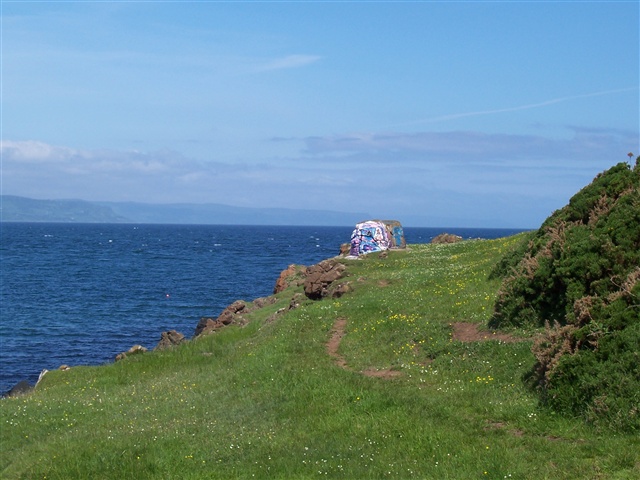 County Antrim
Distance 0.9 miles
OS Map Sheet 9
Terrain Grassy slopes and rocky paths
Nearest Town Larne and Ballycarry
Route Shape Linear
Grid Reference D437028
Route Type Coastal
Route Description
From Brown's Bay Beach follow the promenade along to the right and up the stoney path towards Skernaghan Point. This path then gives way to a well-worn grassy track which can be muddy in places. Follow the coastline either at sea level or from the vantage of the field at the top. The land is owned by The National Trust. The only indication that you have finished the walk is a fenceline and there is no signage or any other instruction. From here retrace your steps back to the start.
Getting to the start
B90 through Islandmagee. Passenger Ferry from Larne Tel: (028) 2827 3785. NB: Ferry is very small
Facilities
Browns Bay car park has toilets. Steele's shop has some provisions.
Accessibility Grade
Grade 5
There may not be a formalised path, and variable, single file trails are to be expected.
Gradients and cross slope could be expected to be steep and not limited.
Obstacles and surface breaks of greater than 75mm measured across the line of the path to be expected.
Overhanging branches are possible. Passing places and rest areas may not be formalised or provided.