Somerset Forest
Somerset Forest is located on the south western boundary of Coleraine. Within the forest there is a range of walks of varying lengths and degrees of difficulty. There is a short circular route to "Millennium Miles" standard, suitable for less able users. The paths are also suitable for jogging in conjunction with exercise apparatus situated in a fitness cluster close to the car park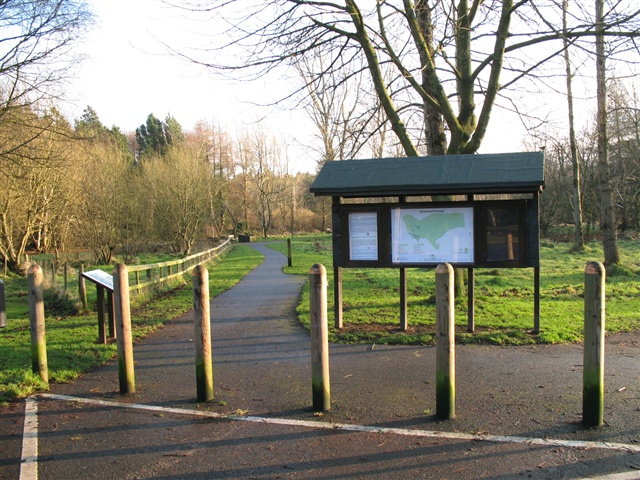 County Londonderry
Distance 1.8 miles
OS Map Sheet 4
Terrain Gravel paths, easy walking
Nearest Town Coleraine
Route Shape Circular
Grid Reference C852304
Route Type Woodland
Route Description
From the car park there are two waymarked paths that lead through a wide variety of broadleaved and conifer trees. These paths can be used for jogging. There is also a fitness cluster of exercise apparatus situated next to the car park. Guidance on how to use it safely and effectively is given on an illustrated lectern.
Facilities
Refreshments and toilets available in Coleraine.
Accessibility Grade
Grade 2
The path can be expected to be hard and firm with some loose stones (not bigger than 1cm) and will be at least 1.2m wide for its entire length.
The path will not be steeper than 5° or have a cross slope of greater than 5°.
There will not be any obstacles such as steps or stiles and surface breaks will be a max of 12mm in width.
There will be a clear head height of at least 1m wide and 2.1 in height for the entire length of the route.
There will be passing places at least every 150m and rest areas at least every 300m.