Springhill House – Woodland Walk
A short walk through Springhill Estate taking in the mixed woodland and a wildflower meadow.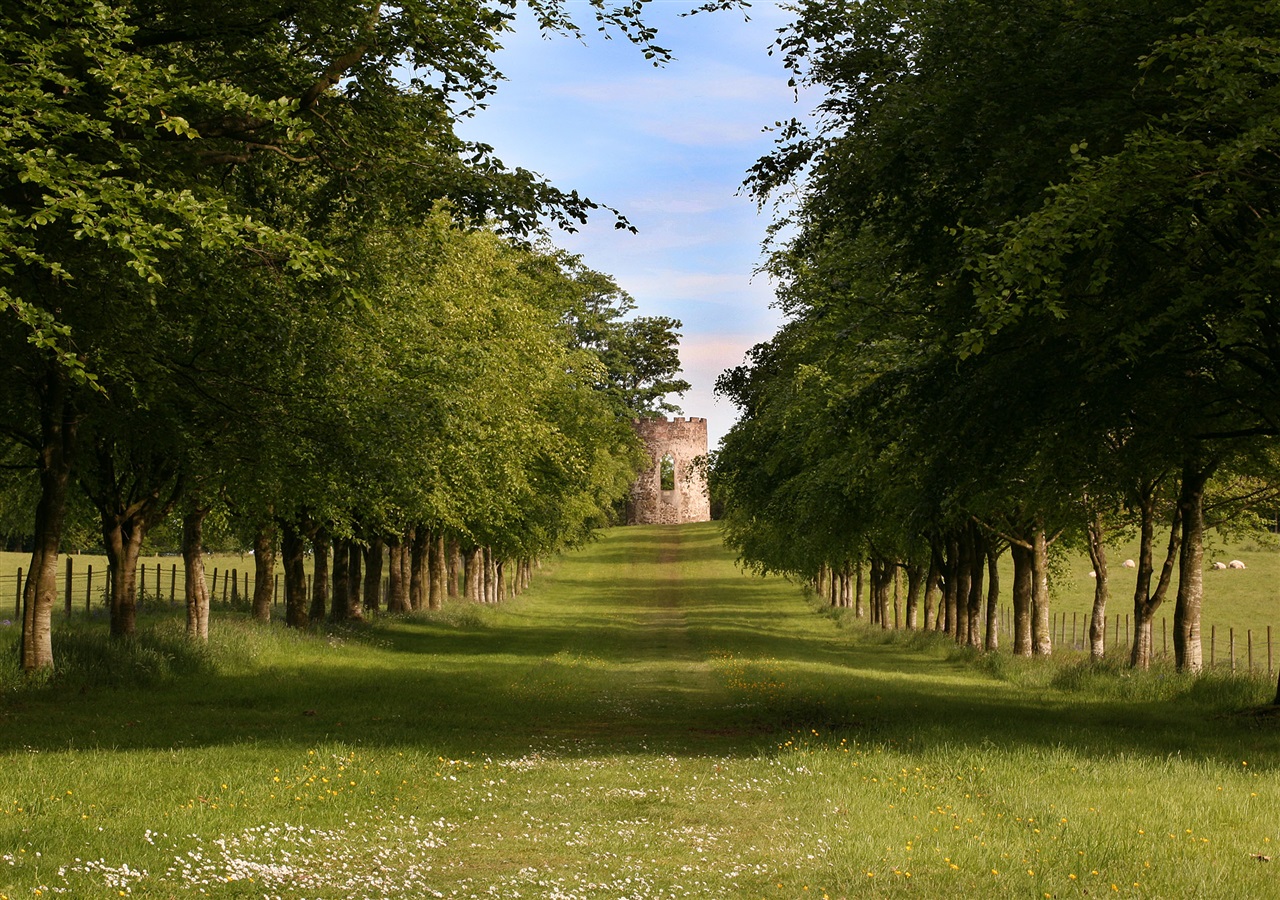 County Londonderry
Distance 0.6 miles
OS Map Sheet 14
Terrain Gravel path, steep in places
Nearest Town Moneymore
Route Shape Circular
Grid Reference H876838
Route Type Parkland & Grassland, Woodland
Route Description
This short walk journeys through a young mixed woodland, which has a stunning display of bluebells in the early spring. The woodland opens out into a wildflower meadow, which is alive with colour and insect activity throughout the summer.
The path winds through the wildflowers, crossing the main driveway, where you can capture the distinctive view of the front of Springhill house, before stopping at the enchanting tree door to see if the wee folk are at home. Children and adults alike can enjoy an adventure through the woodlands to uncover clearings, full of natural climbing frames. The trail finishes at the exit gate lodge.
The Sawpit Hill Walk and/ or Beech Walk can be incorportated into this walk to extend the route.
* Please note that National Trust entrance pricing applies for this walk. Please see the link below for details *
Getting to the start
From Moneymore follow the signs to Springhill House out the B18. Parking at the property.
Facilities
Car park, toilets.
Accessible toilets open, and mobility scooter & wheelchair available to borrow.
Accessibility Grade
Grade 3
The path may not be hard and firm in all weathers with loose stones (not bigger than 5cm) with occasional tree roots and pot holes and will be at least 1m wide for its entire length.
The path will not be steeper than 6° or have a cross slope of greater than 6°.
There will not be any obstacles such as steps or stiles and surface breaks will be between 12mm and 75mm in width.
There will be a clear head height of greater than 2.10m for the entire length of the route.
There will be passing places at least every 150m and rest areas at least every 1km.