Strabane Towpath
A walk along a canal in the process of being restored. Excellent views of the River Foyle and across to Donegal can be gained from the most northern point of the walk.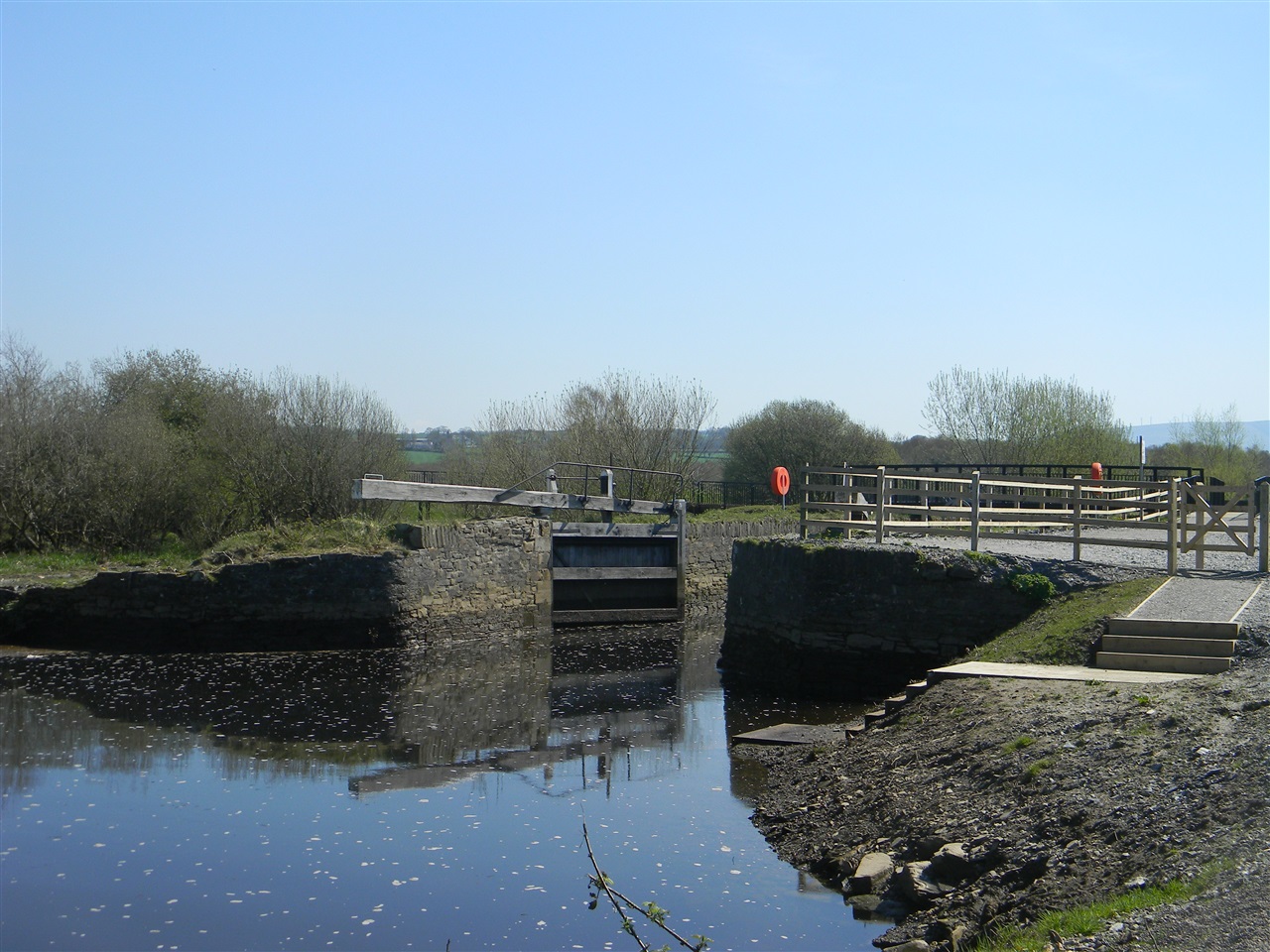 County Tyrone
Distance 1.2 miles
OS Map 7
Terrain Compacted gravel track
Nearest Town Strabane and Ballymagorry
Route Shape Linear
Grid Reference C360025
Route Type Riverside
Route Description
Pass through the kissing gate immediately to right of the vehicle entrance gate. On the right at Devine's Lock is an interpretative panel briefly outlining the canal`s history. From here follow the trail north as it leads along the canal edge, passing two footbridges which cross the canal,   before arriving at Crampsie`s Lock (immediately after the second bridge) . Continue and pass through the kissing gate onto the earth track and follow this to its end at the bird hide. From here stunning views of the River Foyle and East Donegal can be enjoyed. Retrace your steps until reaching the second bridge crossing which features interpretation on the bio- diversity of the Foyle River System. Cross to the opposite bank and continue your walk back to the car park.  
History Snapshot:
Strabane canal was officially opened on the 21st March 1796, a report in the Londonderry Journal announced: "Early that morning all the boats on the river assembled at the mouth of the canal to try their skills on the still water and see which would have the great honour of arriving at Strabane first. Almost all the inhabitants of Strabane and the surrounding countryside assembled on the occasion". The boat with the honour of arriving first at the quay in the town centre was the 'Captain Quigley'. Its owner was a Mr Fleming.
Getting to the start
Follow the A5 Strabane Londonderry Road, north from Strabane for 2.5 miles. Turn left onto the Greenlaw Road in the village of Ballymagorry. Dedicated parking on left hand side opposite entrance.
Facilities
Car parking, interpretation, bird hide, and canoe steps
Accessibility Grade
Grade 2
The path can be expected to be hard and firm with some loose stones (not bigger than 1cm) and will be at least 1.2m wide for its entire length.
The path will not be steeper than 5° or have a cross slope of greater than 5°.
There will not be any obstacles such as steps or stiles and surface breaks will be a max of 12mm in width.
There will be a clear head height of at least 1m wide and 2.1 in height for the entire length of the route.
There will be passing places at least every 150m and rest areas at least every 300m.