Terrace Hill Trail
Minnowburn is a green refuge set on the fringe of Belfast, in the Lagan Valley Regional Park. Wooden chainsaw sculptures are dotted around the trail, there is a pond full of wildlife, and Terrace Hill has spectacular views of the Lagan Valley, to Beech woodland and the Lagan river. As well as guessing what the sculptures are about, see what wildlife you can spot.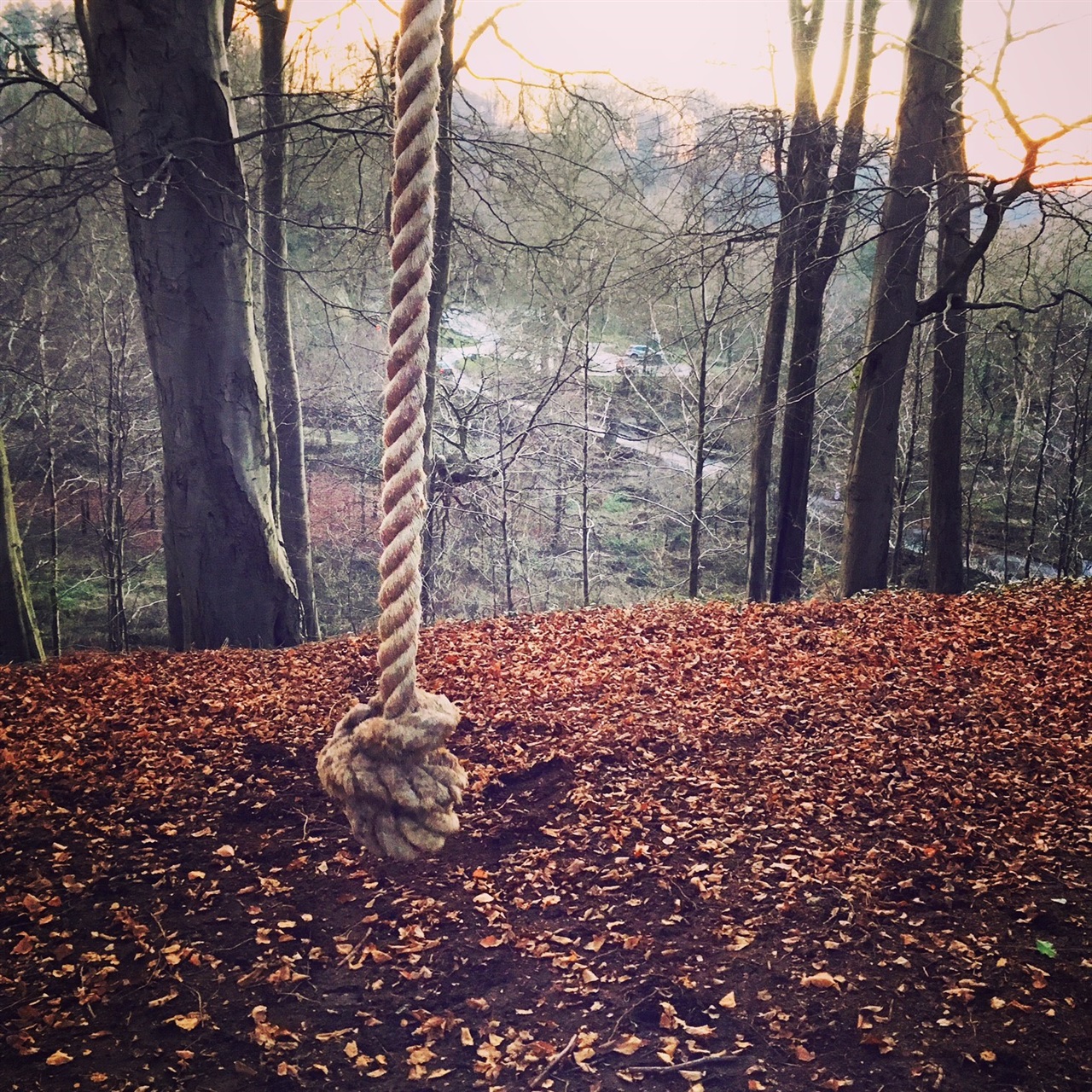 County Down
Distance 0.6 miles
OS Map Sheet 15
Terrain Dirt, gravel & wooden boardwalk
Nearest Town Belfast
Route Shape Circular
Grid Reference J325686
Route Type Riverside, Woodland
Route Description
From the car park, follow the path from beside Minnowburn Bridge upstream, along the bank of the Minnowburn itself, with young broadleaved woodland on your right. After about 109 yards (100 metres), you'll come to a fork in the path with an engraved log sign. Take the left hand fork to the pond and around it, where you'll see some carved wood sculptures. Once you've completed the loop around the pond, go back to the fork in the path and take the left fork uphill. The path passes through younger woodland and climbs uphill to Terrace Hill Garden, with great views of the Lagan Valley along the way. Find more sculptures and enjoy the surroundings of the 1930s walled garden.
From the garden, take the steps from the west end of the garden up into the trees towards Terrace Hill House and follow the short path to Freddy's steps. Descend the steps and halfway down, take the path to the left, through the beech woodland where you will find more wood carved sculptures. At the end of the path, climb a couple of steps onto the Giant's Ring path. Turn right and follow this path to the Edenderry Road. Cross the road and take the path opposite down to the Lagan River. At the river, turn right and follow the river bank path with the carr (wet) woodland on your right, back to the car park.
Note: This walk crosses agricultural land in parts. There are two fields in which you may encounter stock grazing. Always close gates behind you and please keep dogs under control.
Dog Policy
Dogs are allowed but must be kept under control.
Facilities
Toilet and refreshments nearby at Barnett's Demesne or Forestside Shopping centre. Also free car parking, viewing point and canoe landing. Leaflets are available.
Accessibility Grade
Grade 5
There may not be a formalised path, and variable, single file trails are to be expected.
Gradients and cross slope could be expected to be steep and not limited.
Obstacles and surface breaks of greater than 75mm measured across the line of the path to be expected.
Overhanging branches are possible. Passing places and rest areas may not be formalised or provided.