Victoria Park
This historic park is surrounded by modern infrastructure but remains an oasis for wildlife and is part of the Connswater Community Greenway – a 9km linear park through East Belfast following the course of the Connswater, Knock and Loop Rivers, connecting open and green spaces.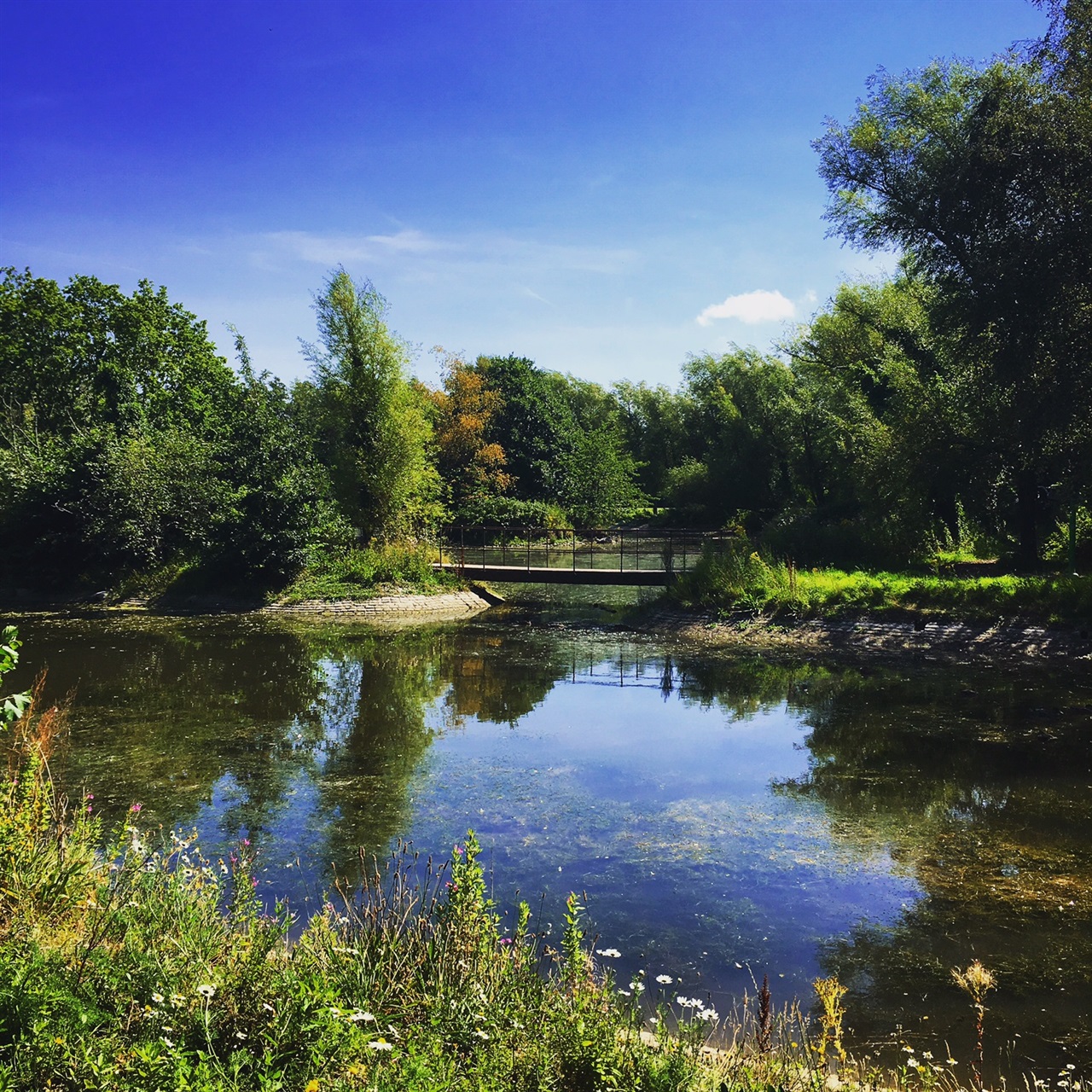 County Down
Distance 2.4 miles
OS Map Sheet 15 + Belfast Street Finder
Terrain Mainly flat surfaced paths
Nearest Town Holywood Arches, Belfast
Route Shape Circular
Grid Reference J366750
Route Type Parkland & Grassland
Route Description
There are two possible circuits of the park, an inner and outer loop around the lake.
The outer loop path begins at the car park alongside the lake. As you face the lake, follow the path to the right.
Continue along the path past the bowling green, a small rose garden, the children's playground and a BMX track. Follow this path round to your left.
Further on the path runs along an embankment between the lake and Connswater River. Across the river are the Short's aircraft factories, which in turn are overshadowed by Samson and Goliath. Continue round the lake to the starting point.
To walk the inner loop, return to the car park, cross the footbridge over the lake and turn right. The mown path meanders through the trees, again following the line of the lake.
Point of Interest
Wading birds, shipyard cranes, lake, Area of Special Scientific Interest.
Facilities
Toilets on site, refreshments available locally
Accessibility Grade
Grade 2
The path can be expected to be hard and firm with some loose stones (not bigger than 1cm) and will be at least 1.2m wide for its entire length.
The path will not be steeper than 5° or have a cross slope of greater than 5°.
There will not be any obstacles such as steps or stiles and surface breaks will be a max of 12mm in width.
There will be a clear head height of at least 1m wide and 2.1 in height for the entire length of the route.
There will be passing places at least every 150m and rest areas at least every 300m.