Whitehead Diamond Jubilee Wood
The woodland contains 60,000 trees including a fruit tree orchard, a 2km of path network, a 1000sqm pond, a Commonwealth Tree Avenue planted with copper beech; wildflower meadows, picnic area and a sculpture designed by artist Kevin Killen and local school children. Whitehead Diamond Jubilee Wood is one of the 'flagship woods' and the only Diamond Jubilee Wood in Northern Ireland. In total 60 Diamond Jubilee Woods have been planted throughout the UK.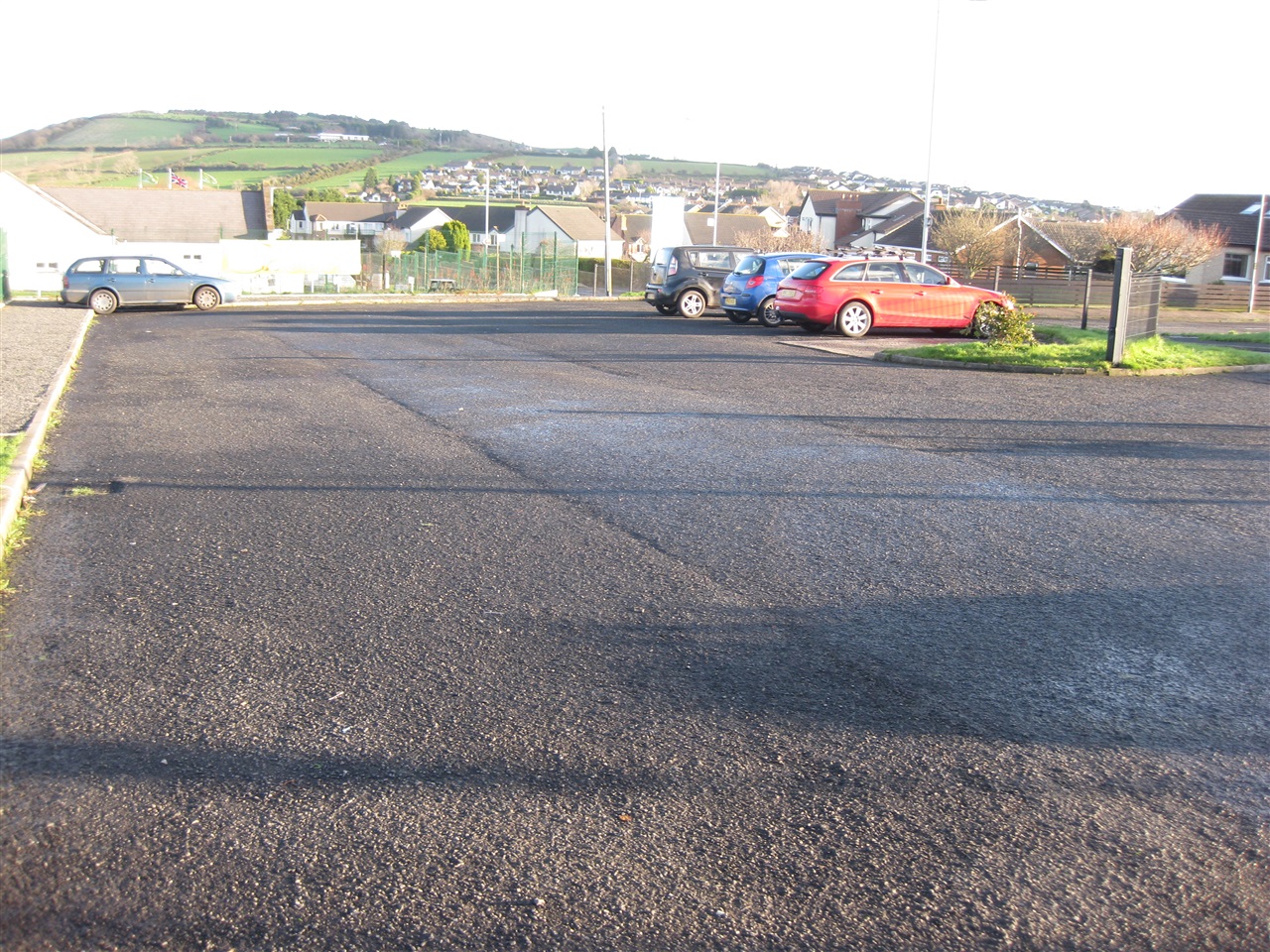 County Antrim
Distance 1.1 miles
OS Map 15
Terrain Flat, compacted gravel path
Nearest Town Whitehead
Route Shape Circular
Grid Reference J467 924
Route Type Parkland & Grassland, Woodland
Route Description
From the car park adjacent to Bentra Golf Course just outside Whitehead, follow the path that leads along the left hand side of the golf course. Continue to follow this path until reaching a kissing gate, beside which is an information panel giving the visitor interesting information about the route, a map is present here also. Follow the path until reaching a junction, where you can either choose to walk in a clockwise or anticlockwise direction, to return to the same point. Follow the path back to the car park.
Access to Diamond Jubilee Wood is 24 hours a day. Access to golfing facilities, the Clubhouse, toilets and changing rooms are limited to opening hours which are between 8.30am and 8pm depending on the season – please see the link below for details.
Getting to the start
Follow the A2 north from Carrickfergus, to reach the town of Whitehead. Ignore the first junction marked Whitehead and take the second junction opposite the petrol station marked for Whitehead Train Station. Take an immediate left turn into the car park adjacent to Bentra Golf Course.
Facilities
Car park, outdoor gym, toilets, golf course and mini golf
Accessibility Grade
Grade 3
The path may not be hard and firm in all weathers with loose stones (not bigger than 5cm) with occasional tree roots and pot holes and will be at least 1m wide for its entire length.
The path will not be steeper than 6° or have a cross slope of greater than 6°.
There will not be any obstacles such as steps or stiles and surface breaks will be between 12mm and 75mm in width.
There will be a clear head height of greater than 2.10m for the entire length of the route.
There will be passing places at least every 150m and rest areas at least every 1km.